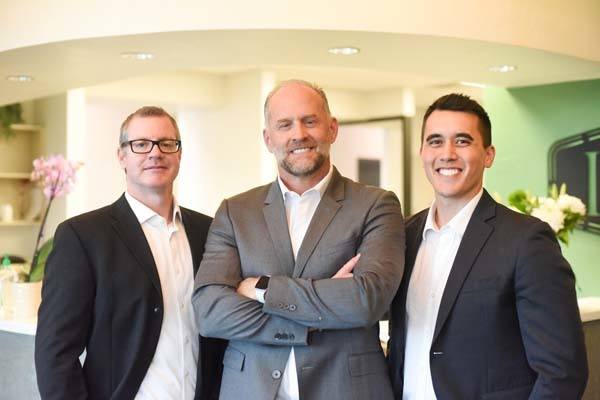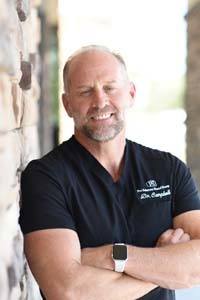 Jason C. Campbell, DDS
Dr. Jason C. Campbell completed his undergraduate studies at Weber State College in Ogden, Utah, earning his Bachelor of Science degree in zoology before attending dental school at Virginia Commonwealth University, graduating magna cum laude with his Doctor of Dental Surgery (DDS) degree in 2001. Upon graduation, he received the Dentsply Caulk Award for Excellence in Prosthodontics. He has been practicing in the Prescott area area since 2004.
Dr. Campbell continues to advance his knowledge of dentistry regularly. He has completed extensive surgical and implant training as a Residency Graduate of the White Cap Institute and through the University of Southern California School of Prosthodontics, Periodontics, and Oral Surgery continuing education programs. Dr. Campbell is also an Associate of DOCS Education/Sedation Dentistry and participates in the discipline of reconstruction philosophies created by the renowned Dawson Academy.
Dr. Campbell is a member of the following professional organizations:
Dr. Campbell runs a fee-for-general service dental practice in Prescott, Arizona. He focuses on the treatment of complex dental care issues, including reconstruction of patients faced with dental demise, terminal dentition, TMD disorders, and chronic facial pain and headaches. He is the founder of the Advanced Prosthetics Institute, a center for education dental practitioners on principles of complex care for everyday practice, including preventing and treating TMJ disorders, occlusal (bite) disorders, implant placement, and dental reconstruction.
Dr. Campbell is a father of five – four sons and one daughter. He enjoys spending time away from work with his children and family, and can often be found outdoors downhill mountain biking, wakeboarding, or snowboarding with his children.
---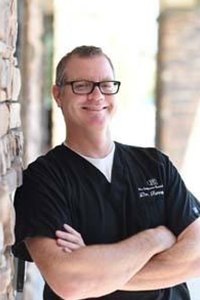 Rick Farnsworth, DDS
Dr. Rick Farnsworth attended Arizona State University for his undergraduate studies, graduating magna cum laude. He then attended dental school at the Indiana University School of Dentistry. He practiced for 4 years in Phoenix, Arizona, before moving to Prescott. He continues his dental education constantly and has received advanced training in implantology from the White Cap Institute and the Hiossen Implant Research and Education Center.
Dr. Farnsworth is a member of the American Dental Association and the Arizona Dental Association.
When patients visit Dr. Farnsworth, they can expect to receive top-quality care using the latest technologies. Each patient who visits our office is seen as an individual, and their personal needs and desires are met with a personalized, comprehensive dental care plan. Dr. Farnsworth understands the anxiety that can be associated with visiting the dentist, and he strives to create a relaxing environment where, with our patients' help, each patient's dental goal can be achieved.
Dr. Farnsworth and his wife have four boys. Outside of the office, he enjoys spending time at the beach, visiting SeaWorld, watching college football, playing paintball and basketball, and reading.
---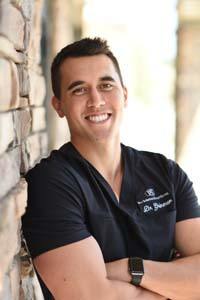 Mitchell Grimmer, DDS
Pro Solutions Dental Group is proud to announce a new member of our team, Dr. Mitchell Grimmer. He joins our team as an experienced dentist, relocating from Virginia.
Being new to the area, he is excited to join our team. "I want to join Pro Solutions because I know I will be joining a great team with an amazing reputation for patient care," he says.  "I am also looking forward to providing the full menu of services and professionalism that Pro Solutions Dental Group offers to all of our patients."
Dr. Grimmer and his wife, Julia, share three daughters: Raylee (age 6), Lyla (age 4) and Alyvia (age 9 months). They moved from Virginia to Prescott because of our cozy, hometown feel and to raise their children here… being close to Julia's family is a nice bonus.
He felt inspired to become a dentist because of his father's example. "My Dad is a dentist and I saw the way his patients appreciated his hard work and care. I decided I wanted to be an influence for others just like him." He finds joy by being in a position where he can be a cheerful and positive influence in an otherwise stressful time for people.
Dr. Grimmer went to Brigham Young University and graduated in 2013 with a Bachelors of Science in Biology before attending the Virginia Commonwealth University School of Dentistry and graduating Magna Cum Laude with his DDS in 2017. He has a black belt in karate, is an Eagle Scout and served a two year mission in Nagoya, Japan… but is most proud of "tricking Julia into marrying me and having three kids."
He is a member of the American Dental Association, the Arizona Dental Association and participates in multiple continuing education dental study clubs.
They enjoy spending time outdoors as a family and, in his free time, Dr. Grimmer enjoys weight lifting, cookie decorating and obstacle course racing.
We are excited to add such an asset to our team, and cannot wait to introduce him to our patients!
---
Meet Our Team
Our friendly and professional team at Pro Solutions Dental Group is dedicated to providing high-quality treatments in a comfortable, welcoming atmosphere. When you visit our practice, we keep our full attention on you, working hard to ensure that you have a positive, pleasant experience, and providing both general and complex treatments to meet your needs. We invite you to call us at 928-776-1208 to learn more about our personalized dental care in Prescott, Arizona, and to schedule your appointment with our dentists. We look forward to helping you care for your smile!
---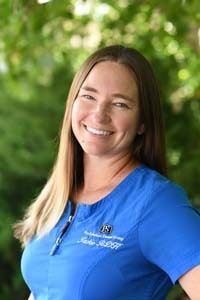 Jackie – Registered Dental Hygienist
Jackie joined the team in 2013. She graduated from the Rio Salado Dental Hygiene School in 2006. Jackie is proud of the services we offer and the work we do for our patients, and she works hard to build a relationship with each patient she meets and to provide them with the dental education they need to make informed decisions about their oral health care.
Jackie and her husband, Michael, have four children, Lacey, Kenzie, Milana, and Gavin.
---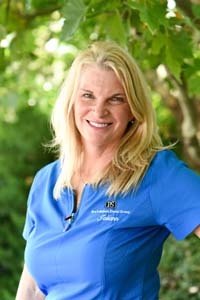 Juliann – Practice Manager
Juliann has been with our practice since 2004. She attended the Phoenix College Dental Assisting Program from 1989-1991. She loves our many wonderful patients and awesome and hardworking staff who help our patients look and feel better about their health.
Juliann has been married for 28 years. She has six children, two of whom are twins, and eight grandchildren. Outside of the office, she enjoys backpacking, cooking, and sewing.
---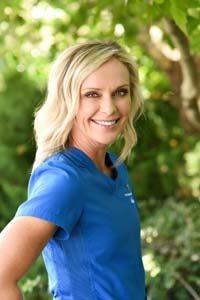 SharRee – Dental Assistant and Back Office Coordinator
SharRee has been with our practice since 2010. She graduated from Bonneville High School in Utah in 2002 prior to attending college. SharRee is a "go-getter" and cares very much for our patients. She loves our office and the care our dentists offer our patients. She states, "The approach to care is incredible and it's amazing to see the results and rewarding how appreciative the patients are. I love my job!"
SharRee is originally from Utah. She is the youngest of five children – three boys and two girls. She met her husband after moving to Prescott, and they got married in October 2015. She has a daughter and a stepson. SharRee's hobbies include crochet, camping, and hunting with her compound bow.
---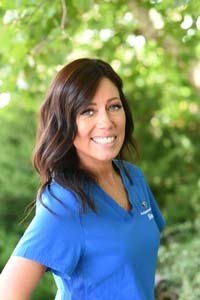 Brittany – Dental Assistant and Back Office Coordinator
Brittany has been with our team since 2012. She graduated from Bradshaw High School and is certified in coronal polishing and X-rays. Her favorite part of our practice is our wonderful staff and the patients she gets to meet every day. Brittany works alongside our doctors to provide care that keeps our patients coming back.
Brittany and her husband have a beautiful daughter. When not in our office, she loves being at the lake.
---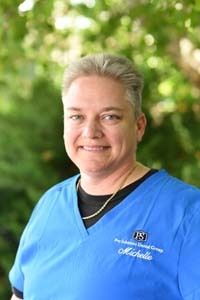 Michelle – Patient Care Coordinator
Michelle joined our team in June of 2019 after her relocation to Prescott from Chicago, Illinois. Michelle has worked in the field 20+ years. She is enjoying the beauty of the southwest and all the area has to offer. Michelle loves the family atmosphere of our practice and area and truly believes that patients should be treated like family. In her free time she loves exploring the area and relaxing with her spouse and 3 dogs.
---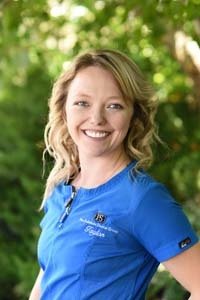 Taylor – Dental Assistant
Taylor joined the team in 2021 after having worked previously in front office roles. The strong "family" culture at Pro Solutions Dental Group really stood out to her ultimately attracting her to the team. Always emploring a giving spirit, Taylor was awarded a medal for completing 45 hours of community service after donating blood at blood drives. When not assisting patients, she can be found off-roading with husband and friends as part of a Jeep Posse as well as camping out. Taylor lives with her husband, Logan, and son David.
---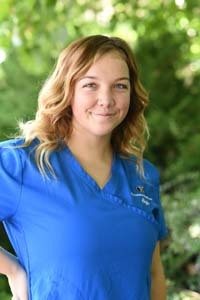 Shylo – Dental Assistant
Shylo enjoys working with patients and helping them with dental care is where she is most comfortable doing so. She joined the team in 2021 and says the practice environment, approach to patient care and office culture most appeals to her. Previous work experience includes working in customer service roles and pediatric dentistry. Shylo is unique in her role because her personality reflects her kind spirit. When she is not working, she enjoys spending time with family and adventure seeking.
---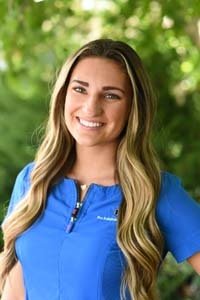 Kenzie – Dental Assistant
Kenzie graduated from Prescott High School in 2020. She has been taking college classes at the University of Arizona and Pima Community College to prepare her for hygiene school. Kenzie joined our team in 2022 working as a hygiene assistant. She is thankful for this opportunity and loves working alongside Jackie. Kenzie has loved the atmosphere of this office and has become even more passionate about hygiene. In her spare time she enjoys hiking, working out and spending time with her family. She is one of four kids to her parents Michael and Jackie.
---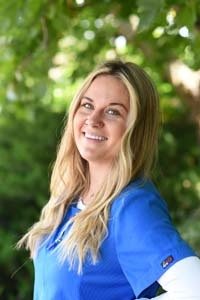 Rocky – Dental Assistant
Rocky's legal name is Jaqueline, but she prefers to go by Rocky. A Prescottonian, she has lived in Prescott for 24 years. She earned her Associate's of Science from Yavapai College and is currently attending Northern Arizona University working to earn her Bachelor's of Science in Dental Hygiene. Rocky is a self proclaimed people person. She says interacting and learning about others is the highlight of her days. She enjoys her work because it involves helping others both physically and mentally. She believes a smile is a sign of confidence, and everyone deserves to wear a smile with pride. She enjoys being a part of the team and watching them deliver the utmost care while being able to implement preventative care plans to ensure good oral health. Rocky lives with her son, Odaeus and they love to go fishing and explore the waters. When not enjoying the outdoors, they love watching movies and having family game nights.
---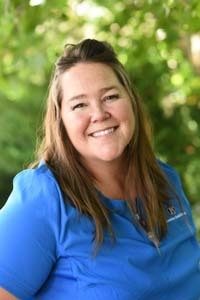 Shirley – Dental Assistant
Shirley comes to Pro Solutions Dental Group from a 17 year career as a paramedic. She loves the Monday through Friday work schedule which allows her more time to be a loving mom to her three girls. She says her greatest accomplishment is being able to be a positive influence for them. She loves living in Prescott and after being here 22 years she cannot imagine living elsewhere. Shirley's biggest professional accomplishment, so far, comes from her 12 years at Lifeline Ambulance. Providing patient stabilization in the field in order to get them to a facility for further treatment was so gratifying it led to her discovery of her passion for caring for people. When not caring for patients, Shirley enjoys personal fitness training, baking and cooking with her children, and spending time with family especially during holidays.